Website animation trends in 2020-2021
Published :
2021-05-14
|
Blog
Website animation trends in 2020-2021
Today we're going to talk about the most amazing and popular web animation and motion graphics trends that will grab your attention in the near future.
Animation often evokes emotions. It adds dynamics and breathes life to a static interface. Fun, intriguing and engaging - it comes in many varieties and adds charm to the site.
Are you looking for a cool animated graphics idea for your website? We've got something special for you - the most popular animated graphics effects and attractive animation examples.
Welcome aboard! Your journey into the world of animation begins NOW.
Background animation
You can create an animated brand story, show a captivating production process, or introduce your team with charismatic animated characters. There are many ideas for using animation in the background of a website. From financial institutions, banks and healthcare companies to retailers, restaurants and B2B service providers, you can find websites with animated backgrounds across a variety of niches and industries.
People love background animation because it allows them to learn more about the company as soon as they visit the site. This type of animation works like a brand's business card, presenting it at a glance. You will be surprised to know how animated background graphics can improve UX.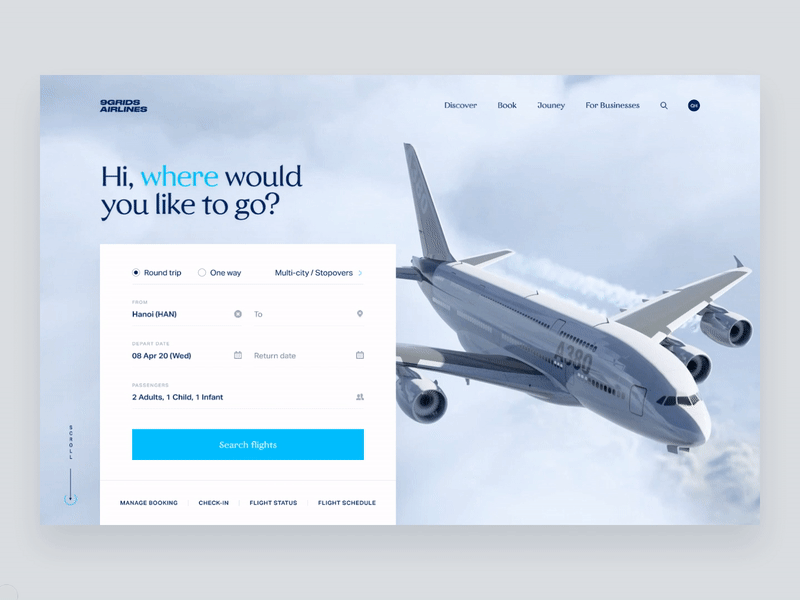 Анимированные логотипы
Анимированные логотипы были в моде последние несколько лет, и сегодня они находятся на вершине тенденций веб-анимации. Добавляя различные визуальные эффекты, моушн-дизайнеры создают различные типы анимации логотипов: вращающийся логотип, трансформирующийся логотип, скрытый и открытый логотип, расширяющийся логотип, нарисованный анимированный логотип, логотип в 3D-анимации и т.д.
Чаще всего логотип — это первое, что мы видим, зайдя на сайт. Он должен быть запоминающимся и раскрывать индивидуальность бренда, используя только символ или типографику. Анимация может подчеркнуть особенности бренда, рассказывая короткую историю с помощью нескольких движений и эффектов. Например, если у вашей компании есть забавный логотип, вы можете добавить анимацию встряхивания, чтобы выделить забавный аспект имиджа вашего бренда.
Animated logos
Animated logos have been a trend for the past few years and are at the top of web animation trends today. By adding different visual effects, motion designers create different types of logo animations: rotating logo, transforming logo, hidden and open logo, expanding logo, drawn animated logo, logo in 3D animation, etc.
Most often, the logo is the first thing we see when we visit the site. It should be memorable and reveal the brand's personality using only symbol or typography. Animation can emphasize brand identity by telling a short story through multiple movements and effects. For example, if your company has a fun logo, you can add shaking animations to highlight the fun aspect of your brand image.
Fluid motion
It attracts attention and flows like water or any other liquid. Fluid motion is the next web design trend to consider. It adds style and interactivity to the site layout. She seems to be hypnotizing with her impeccability and calmness. If you want to add adorable design accents to your website and create an incredible user experience, liquid animation is probably for you. It can have a slow, fluid movement with waves and ebb. You can make it respond to mouse hover or activate on scrolling.
Kinetic typography
Kinetic typography, or moving text, is an animation technique that combines typography and movement. Today, many top brands are using kinetic typography in web design to add a sense of movement and innovation to their online look and feel.
It's amazing how a simple text combined with the right tone, pace and typography style can evoke powerful emotions and powerful associations. Kinetic typography can help the user focus on what a website is saying and understand it at different levels of perception.
Loading animation
According to Digital Synopsis, 47% of users expect a web page to load in 2 seconds or less. After 4 seconds, the average user starts to get frustrated, and after 8 seconds he leaves. One second delay can lead to lost users and conversions. However, there is a secret that can make them stay even after 8 seconds.
Don't want users to get bored while the site is loading? You can use loading animations as they are well worth your time. It can be so addicting that users might want your site to take even longer to load.
Hover Effects
Hover animation is a classic. It is the most used type of website animation and continues to gain traction today. Why is it so popular? Probably due to the ease of implementation and the immersive user experience it creates. This kind of animation allows you to achieve beautiful results on your website with minimal effort.
Used expertly, it creates such a magnetic effect that it's hard to stop hovering over objects over and over again. It turns user interaction into a game. But it's also important to understand the power of balance and not overuse this effect in web design.
Animated galleries and slideshows
Last but not least! The trend of animated galleries and slideshows has become popular in recent years. It looks like the sequence of images automatically replaces others in the background of the site. Usually, image transitions are monotonous, simple or soft, so this animation does not distract the user from the main goal. Galleries and slideshows are easy to use as they naturally mimic the functionality of real photo albums.
Conclusion
By now, animation has proven its endurance in environments much older than web design. In recent years, it has become one of the most popular web design trends. From animated logos, fluid motion and kinetic typography to loading animations, hover effects, and more, there are tons of incredible possibilities for web design use and website layouts inspiration. Hopefully this quick overview of the main web animation trends will inspire you to experiment with new web design and create even more immersive digital experiences.